Quality Lightweight FAST Helmet Airsoft MH Tactical Helmet Outdoor Tactical Painball CS SWAT Riding Protect Equipment
5
stars, based on
1
reviews
,sold:(145)
Price:
$650.00$559.00 / piece
Size
Color

1
Contact Us
Quality Lightweight FAST Helmet Airsoft MH Tactical Helmet Outdoor Tactical Painball CS SWAT Riding Protect Equipment NIJ Standard 0108.01
Police & militry bulletproof helmat with Military Goggle.


View the gun shoot test via YouTube:
https://www.youtube.com/watch?v=gE_5Es3Vz60&t=139s


Description
Suitable for militry, police, shooting, training, search and rescue operations,climbing or other outdoor sports
Size adjustable
Made by Bulletproof materials
Inner Suspension are simply
Head Circumference (mm):560mm-600mm
The goggles can be remove.


Descriptions:
Police bulletproof helmat with mask is great for militry, police, shooting, training, search and rescue, climbing, CQB, paintball, skirmish game, hunting use and other outdoor activities. It offers all the benefits and features of Police bulletproof helmat at a full head protect, comparable to other recreational sport helmets.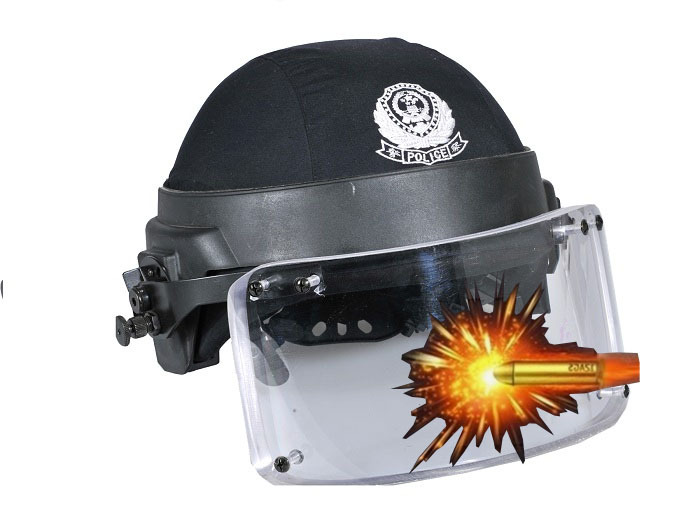 1. Protection level:
NIJ
Level II
( China standard of
GA 293 level )
2.Protective bullets: 1951-style 7.62mm pistol bullets (lead core) fired by the China 1954-style 7.62mm pistol;
3. Bulletproof materials: polycarbonate (PC board), plexiglass and polycarbonate (PC board) sandwich composite;
4. Mask quality: 1.383kg;
5. Light transmittance: 83.3%.
Contact Us:
Contact Person: Mary Ye
Skype: maryye214
Whatsapp: +8613410171939
Email: hketestgroup@gmail.com
ByState GorgeousFriday, 07 January 2022
Very happy with the quality of the products and the bundle was a great price.