Police & military bulletproof vest, NIJ Standard Level IIIA 9mm .44 Mag Army Police Military Ballistic Vest
5
stars, based on
9
reviews
,sold:(318)
Price:
$1600.00$1350.00 / piece
Size

S
M
L
XL
XXL
XXXL
XXXXL
Arm guard
Crotch
Contact Us
Item specifics
Spare Parts:
Arm Gard,Crotch,Size
Police & military bulletproof vest, NIJ Standard Level IIIA 9mm .44 Mag Army Police Military Ballistic Vest
View the gun shoot test via YouTube:
https://www.youtube.com/watch?v=gE_5Es3Vz60&t=139s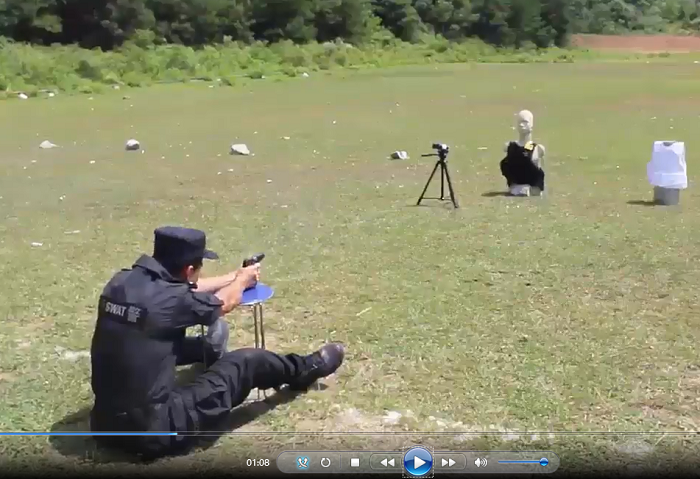 Specification:
1. Protection level: NIJ Level II ( China standard of "GA 141" );
2. Protective bullets: 1951-style 7.62mm pistol bullets (lead core) fired by the domestic 1954-style 7.62mm pistol;
3. Bulletproof material: China aramid Ⅲ latitude cloth;
4. Protection area: 0.25m2;
5. Chip quality: 1.3kg;
**MANUFACTURER'S LEAD TIME: 6-10 WEEKS
**DUE TO THE NATURE OF THIS PRODUCT, ALL SALES ARE FINAL
For the ultimate in protective armor, our bulletproof vest offers everything you could need in a vest. This vest providing the full range of protective upgrades as standard. This includes protection for the throat, neck, groin and upper arm, making it the most complete product available for comprehensive protection.
This product offers powerful protection with an ergonomic design, making this vest the perfect armor for extreme situations.
Modular structure design, you can carry more equipment as needed, including walkie-talkies, glare flashlights, batons, guns, magazines, handcuffs, detonation bombs and notepads, to meet the needs of combat equipment and protection.
Customized products with LOGO or no Logo: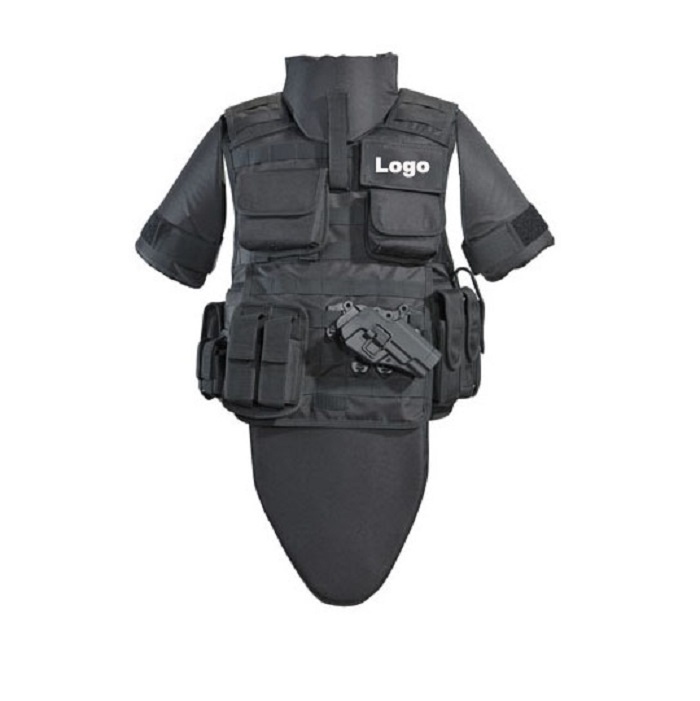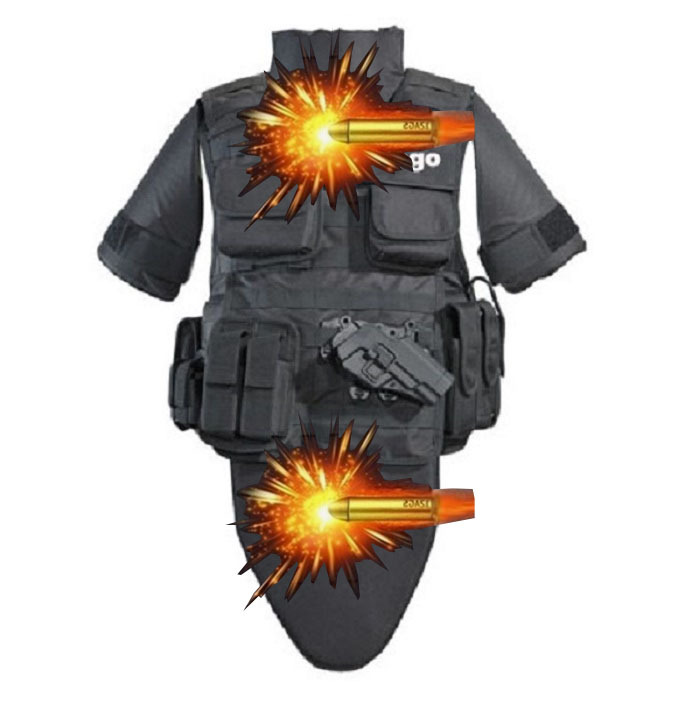 If you don't plan to customized, then we will offer below product to you: ( below product is for the customer who buy 1 set too )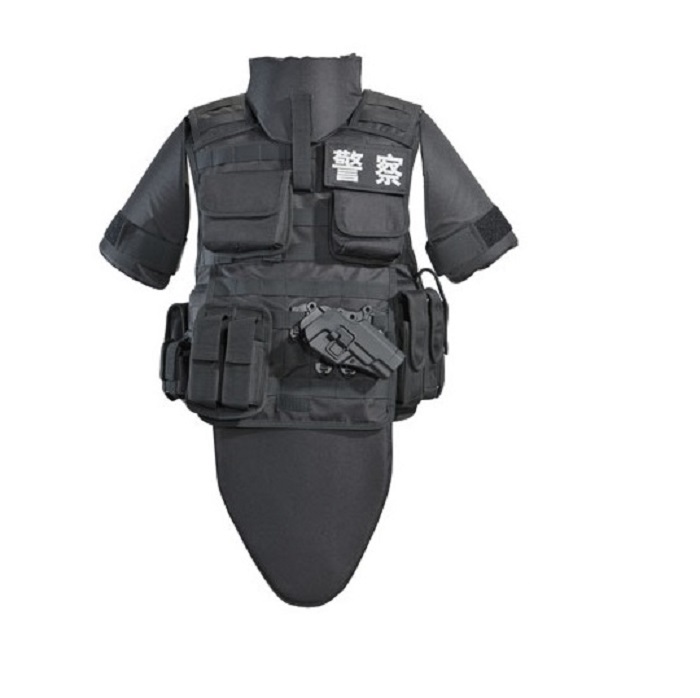 Specification
item Bulletproof T-shirt
Place of Origin China
Material of Panel UHMW-PE
Usage Police & Military Protection
Protection Level NIJ Standard 0108.01
Thickness ~10 mm
Features:
Tensile and wear resistance, light and comfortable, waist protection seamless butt, improve protection performance;
All accessory modules can be disassembled at any time to meet the needs of different equipment, and the functions of the accessory modules can be customized according to user needs;
The reflective logo can be disassembled at any time, and the text content can be customized according to the needs of the user;
Adjustable devices are designed on the shoulder and waist to suit people of different body types;
According to actual use, bulletproof chips or stab-proof chips can be installed inside the clothing to flexibly change the specific protective functions of the clothing. Arm guards and crotch guards can be added according to customer needs (arm guards and crotch guards are optional, not included in the agreed supply price).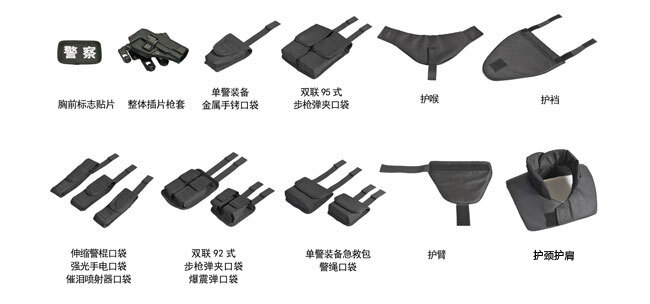 Other Famous people who wear the Body Armor photo: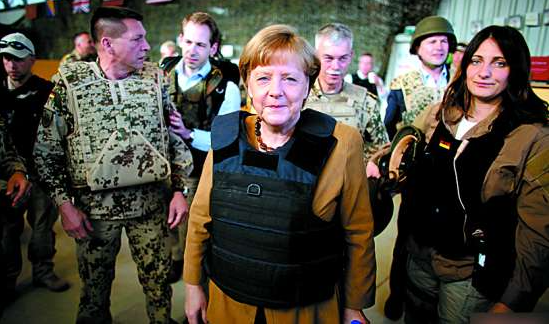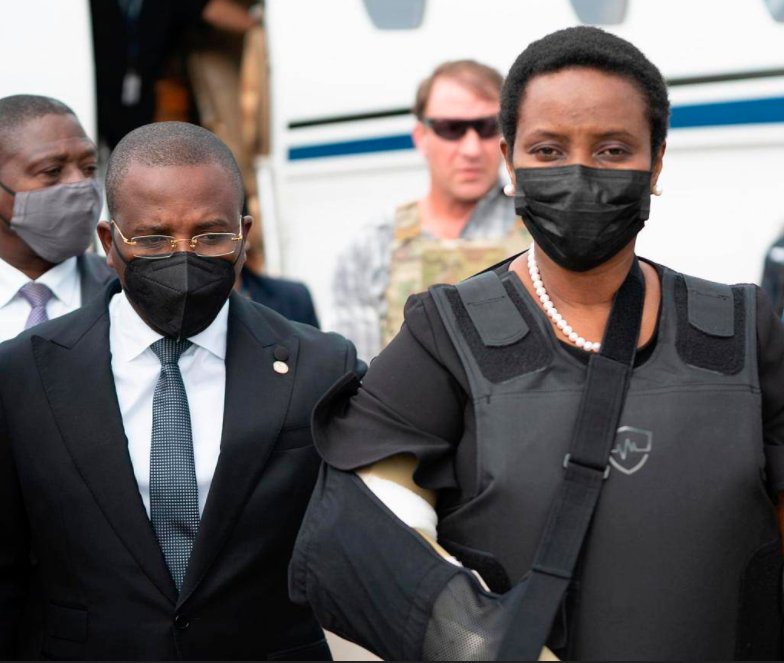 Contact Us:
Contact Person: Mary Ye
Skype: maryye214
Whatsapp: +8613410171939
Email: hketestgroup@gmail.com

ByMarius DumitrascuFriday, 18 February 2022
Well I can really admire the gear and what it does and how it looks. It looks cool and the price is great.
ByRob HoughSunday, 12 December 2021
I have purchased the body armor, the uniform carrier and the ballistic ceramic plate. I have owned several different brands of body armor over the some much more expensive. Moden Family had a great product and the customer service is very profession.
ByOrson BelleTuesday, 30 November 2021
This bulletproof vest is better than I think. It much easier to dress on, and lighter than I think.
ByReijo NikanderThursday, 18 November 2021
The size was spot on, the Comfort and breathability is great. Although I'm not law enforcement, but I'm military fans. I will be ordering more products from Moden Family and give it to my friend.
ByAndrew MarkleyFriday, 05 November 2021
"I am very impressed with the quick delivery and the comfort of the Vest; hopefully I will not need to review the protection factor; for now I will accept the "certification testing". Good product - you never know what the future will hold - I'd rather be prepared and not have to use it that to be left defense less."
ByEdwin QuirozTuesday, 12 October 2021
"Good Product Fast Shipping I ordered for someone else as a gift. I read the site an it said shortest lead time... they weren't kidding. I was suprised how fast it got here. The gift was tried on an yes I used a tape measure an the sites chart. It wasn't to big or super tight. It fit just like it should. Build quality I couldn't see any flaws . After I gave the gift they were all smiles, they loved it.... they musta tried it on 3-4 times in the mirror with an without their jacket. Needless to say it was a big hit"
ByMark HamelinSaturday, 18 September 2021
Excellent product an fit. Provides excellent coverage for most of the torso.
ByRobert ScudderSunday, 15 August 2021
I'm buy for our teacher who work for our Shooting gallery.It is very good quality.
Dear Robert Scudder: Have a good day. You are very kind Boss.
ByConnor SpencerSaturday, 12 June 2021
The vest is extremely comfortable and is designed for the armor to overlap. There is no gap between the chest armor and neck armor
Dear Connor Spencer: Have a good day. Thank you for your feedback, any problem please let us know, and please recommond our products to your friends.