Concealable Bulletproof Vest Police NIJ Standard Level I cartridges protect clothes
View the gun shoot test via YouTube:
https://www.youtube.com/watch?v=gE_5Es3Vz60&t=139s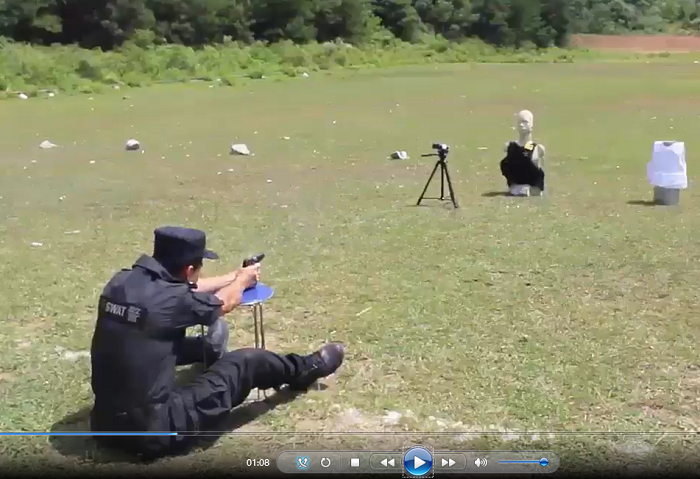 NIJ Standard 0108.01 Bulletproof Vest stops multiple rounds of handgun threats (up to .44 Mag)
Maximum concealment and optimal protection area coverage.
Specification:
1. Protection level: NIJ Level I ( China standard of "GA 141" ) ;
2. Protective bullets: 1964-style 7.62mm pistol bullets (lead core) fired from China 1964-style and 1977-style 7.62mm pistols;
3. Bulletproof material: China Aramid Ⅲ latitude cloth;
4. Protection area: 0.25m2;
5. Chip quality: 0.7kg;
Product Description
"Golden Cicada" soft body armor is a series of bulletproof equipment independently developed and registered by the anti-terrorism equipment research and development department of the First Research Institute of the Ministry of Public Security. It adopts the internationally leading ultra-high strength and ultra-high modulus heterocyclic aramid composite bullet Material. The raw material has been used in aero engines and rockets with excellent quality. The "Golden Cicada" series of bulletproof vests have broken through the technical barriers of the same foreign materials. It has outstanding advantages such as high strength and high modulus, light weight, good impact resistance, high temperature resistance, flame retardant, and ultraviolet resistance. It has excellent comprehensive performance and is currently in the field of bulletproof mechanics. One of the best high-performance fibers with excellent ballistic performance!
Performance characteristics
The "Golden Cicada" series of bulletproof vests are also the lightest and thinnest among the same level of bulletproof vests in China. It not only reduces weight by more than 30%, but also has excellent performance in thickness and softness. The body fits very well and has very Excellent fitting properties! It is China's milestone progress in the field of single police bulletproof!
Bulletproof rating

Protect Bullet gun type

Bullet muzzle velocity((m/s)

Chip weight

(m/s)

Chip thickness(mm)

Second Level

1954 Year 7.62mm gun with 1951 Year Lead bullet

455±10

≤1.08kg

≤5.0
Customized products with LOGO or no Logo: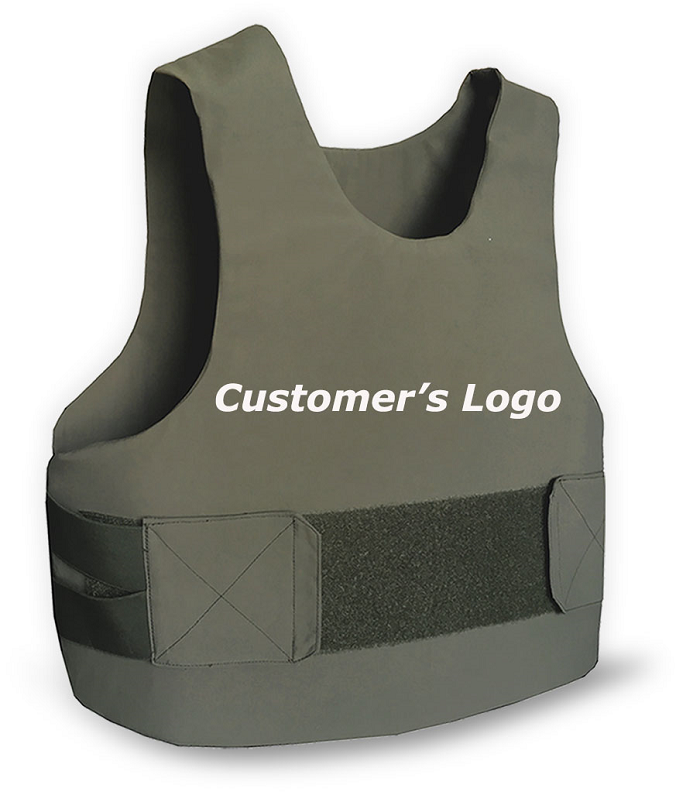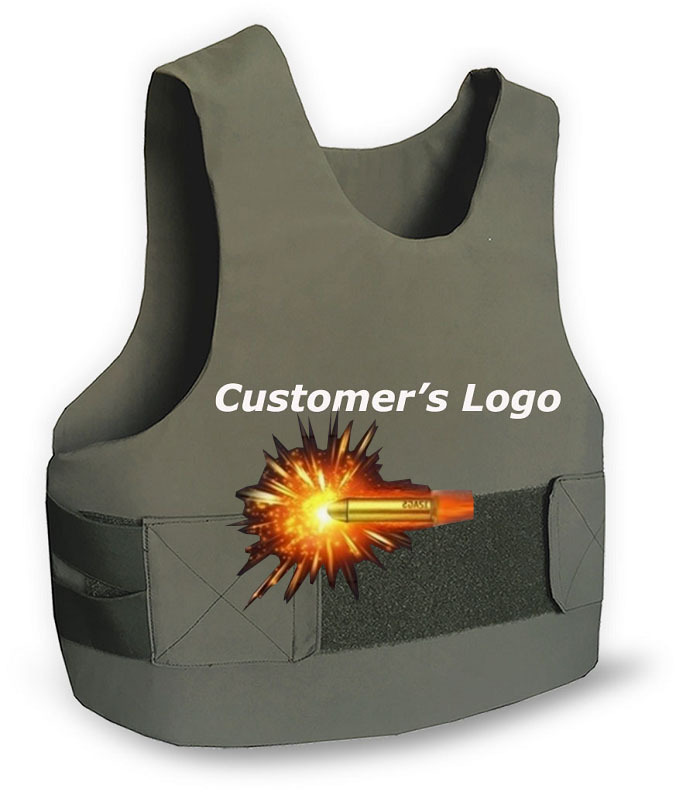 If you don't plan to customized, then we will offer below product to you: ( below product is for the customer who buy 1 set too )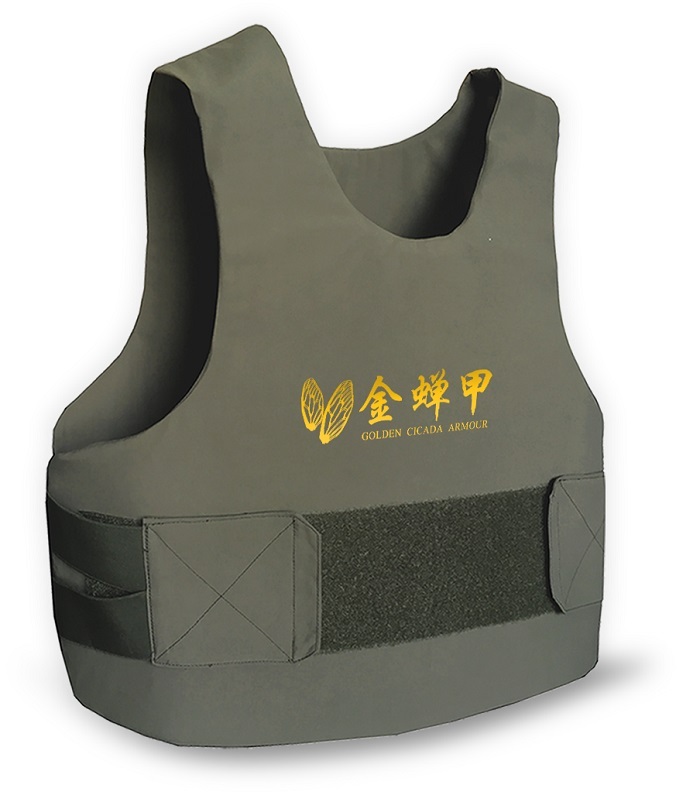 Other Famous people who wear the Body Armor photo: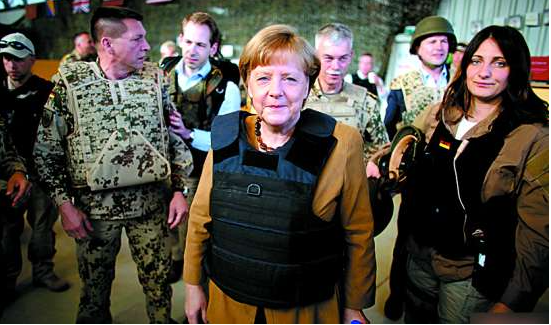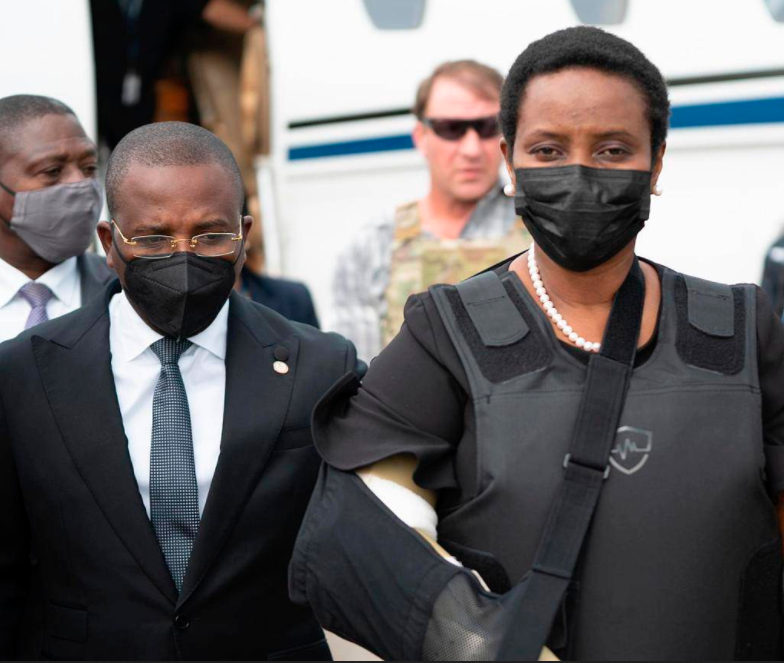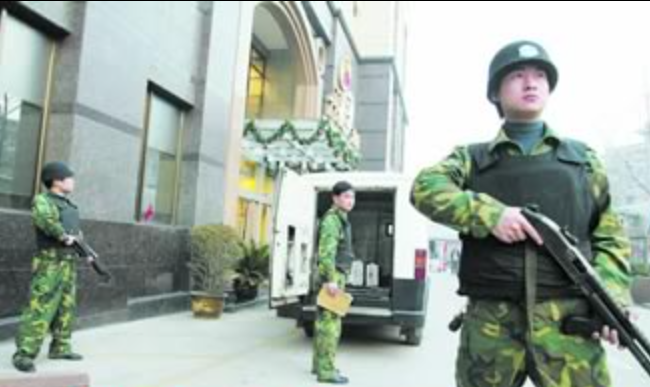 Contact Us:
Contact Person: Mary Ye
Skype: maryye214
Whatsapp: +8613410171939
Email: hketestgroup@gmail.com

BySerge Yeprem DONIKIANSaturday, 19 March 2022
"Pure awesomeness comfortable. Feels like it was tailor made for me. Able to move around easily. This purchase was definitely worth the investment and the wait."
ByTommi NorppaFriday, 11 March 2022
Great gear love the 2 sets I got one for me an one for my wife we both love the gear we got they fit so awesome ...will be buying more from Moden Family great job guys thanks.
ByRobert HaneySunday, 06 March 2022
I hope I never really get to test it out...but its very well made. I will be getting girlfriend a set very soon.
ByClint WhitmanFriday, 04 February 2022
Simple comfortable and well constructed very happy
ByLászló GreskuSunday, 16 January 2022
Came really fast, very well constructed. Very pleased with my Kit.
ByElie SaderFriday, 07 January 2022
I love it... fits good very comfortable definitely recommend rts tactical. I love it so much that I'm buying another from them for my wife.
ByJoon KimSunday, 12 December 2021
What can I say..... great quality products, excellent customer service ( which many businesses have no idea) and very fast delivery. I purchased two Level l vests for wife and myself (wife-paramedic myself part time security). Thank you!
BySheryl SheldonFriday, 10 December 2021
For years, I have owned and carried a firearms for the protection of my family and myself because it is the best tool available to do the job. I recently purchased a Bulletproof jacket for the same reason. In order to respond to all threats (foreign financed and domestic), it is important for me to take reasonable precautions against that which could be coming from the direction of the enemy. Patriot, put on the "Full Armor of God," stay vigilant, stay safe, and may God bless America.
ByBeat HitzTuesday, 07 December 2021
I'm a retired Army Special Operations officer and have some experience with body armor. When researching for Level III equipment, Moden Family was recommended by several old friends. After researching the company and the jacket I ordered two - one for my wife and one for me. The vests are well made and will perform their function as expected...All in all they were a good purchase, but one I hope we never need.
ByNarissa RichieMonday, 06 December 2021
I bought this vest because the delivery service I work for sees no need for armor and refuses to consider providing them for us. This is worth way more than 500 dollars. It's comfortable, fairly flexible, and the overall construction and quality is impeccable. This looks and feels like a $800 vest. It hides decently under my uniform shirt. You can still see it, but it hides decently. I am 6 feet tall, 215 pounds and shallow in the chest with a little paunch. The large is just a wee bit on the snug side, but I still have length on the straps to go either way with it if my weight changes. Thank you for making a quality vest so affordable for folks who don't bring home much money and are not provided a vest as they should be. I will recommend this to everyone.
ByAroloye NumbereSunday, 05 December 2021
This fit my husband nicely. Its very concealable when wearing button up shirts but can only be noticed on shoulders when wearing single basic shirts. I feel so much better that my husband has this vest. I will be buying from this company again.
ByJASON WHITEFriday, 03 December 2021
Just as described and fits very well. Efficient payment and shipping. You can barely tell I'm wearing it except the summer and neither can I.
ByChristos McClainMonday, 29 November 2021
Incredible service, incredible armor,So I bought this concealed body armor so that I can wear it as an undershirt beneath my cloths, especially my nice cloths and it does not disappoint. It is comfortable to wear but can get a little hot so do not wear this for indoor events, but if you are outdoor its relatively comfortable. If you wear a coat over your outfit, it conceals the armor completely, if you only wear a shirt, it will make you look bulky. All in all, love it!
ByRick DagenaisThursday, 25 November 2021
"Feels very safe Safe and comfortable I wear it under button up shirts and I love it"
ByDennis HusemanSaturday, 20 November 2021
"Nice fit and concealed presence I have been very pleased with my concealable bulletproof vest. It provides a snug fit and isn't noticeable under my suit coat. While you cannot fully hide it under only a shirt or vest, it is far less visible and far more comfortable than any other body armor I have worn. Two thumbs up."
ByCHARLES NENZOUTuesday, 09 November 2021
Awesome vest! Very very concealable! I wear it under a regular button up shirt and nobody even knows it there.
ByJON HOWESSunday, 17 October 2021
Thr vest is great. It is hardly noticeable with a T-shirt. In a button-down shirt or v-neck the vest is very discreet. The only concern is how the vest is pushed up when you sit down. Besides that, I'm very happy with it.
ByIrina ObogoyevaWednesday, 06 October 2021
I was looking for something that I could wear concealed without looking too bulky and still give me level I protection. I found it. It fits pretty good, it's comfortable and conceals well under a sweatshirt/ hoodie, an oversized t-shirt or jersey, button up shirt with suit jacket does well too. Thanks for the great product!
ByTrevor CunninghamFriday, 24 September 2021
Received my vest today and I am amazed at the quality!! Until last month I worked for a security company and after leaving did not want to give them any business. Am I glad I came across your product! The quality is far better than anything my previous employer put out! I will be ordering a second vest soon for the wife, Also anyone looking to buy one, their sizing chart seemed to be spot on for me. I am 6' #235 with a bit of a belly and the XL fits me good. If I lost #10 though it would be a little big.
ByRICHARD LAVIGNESaturday, 21 August 2021
"arrived quickly and was exactly arrived quickly and was exactly as described.. very satisfied"