Body Armor Bulletproof Vest Police NIJ Standard Level III cartridges protect clothes
View the gun shoot test via YouTube:
https://www.youtube.com/watch?v=gE_5Es3Vz60&t=139s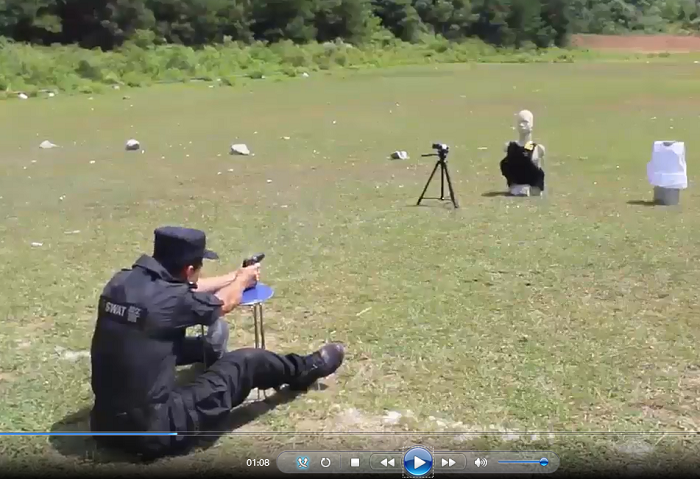 NIJ Standard 0108.01 Bulletproof Vest stops multiple rounds of handgun threats (up to .44 Mag)
Maximum concealment and optimal protection area coverage.
Specification:
1. Protection level: NIJ Level III ( China standard of "GA 141" ) ;
2. Protective bullets: 1951-style 7.62mm pistol bullets (lead core) fired by the China 1979-style 7.62mm mini sub-machine gun;
3. Bulletproof material: domestic ultra-high molecular weight polyethylene weftless fabric;
4. Protection area: 0.25m2;
5. Chip quality: 1.86kg;
Product Description
"Golden Cicada" soft body armor is a series of bulletproof equipment independently developed and registered by the anti-terrorism equipment research and development department of the First Research Institute of the Ministry of Public Security. It adopts the internationally leading ultra-high strength and ultra-high modulus heterocyclic aramid composite bullet Material. The raw material has been used in aero engines and rockets with excellent quality. The "Golden Cicada" series of bulletproof vests have broken through the technical barriers of the same foreign materials. It has outstanding advantages such as high strength and high modulus, light weight, good impact resistance, high temperature resistance, flame retardant, and ultraviolet resistance. It has excellent comprehensive performance and is currently in the field of bulletproof mechanics. One of the best high-performance fibers with excellent ballistic performance!
Performance characteristics
The "Golden Cicada" series of bulletproof vests are also the lightest and thinnest among the same level of bulletproof vests in China. It not only reduces weight by more than 30%, but also has excellent performance in thickness and softness. The body fits very well and has very Excellent fitting properties! It is China's milestone progress in the field of single police bulletproof!
Bulletproof rating

Protect Bullet gun type

Bullet muzzle velocity((m/s)

Chip weight

(m/s)

Chip thickness(mm)

Second Level

1954 Year 7.62mm gun with 1951 Year Lead bullet

455±10

≤1.08kg

≤5.0
Customized products with LOGO or no Logo: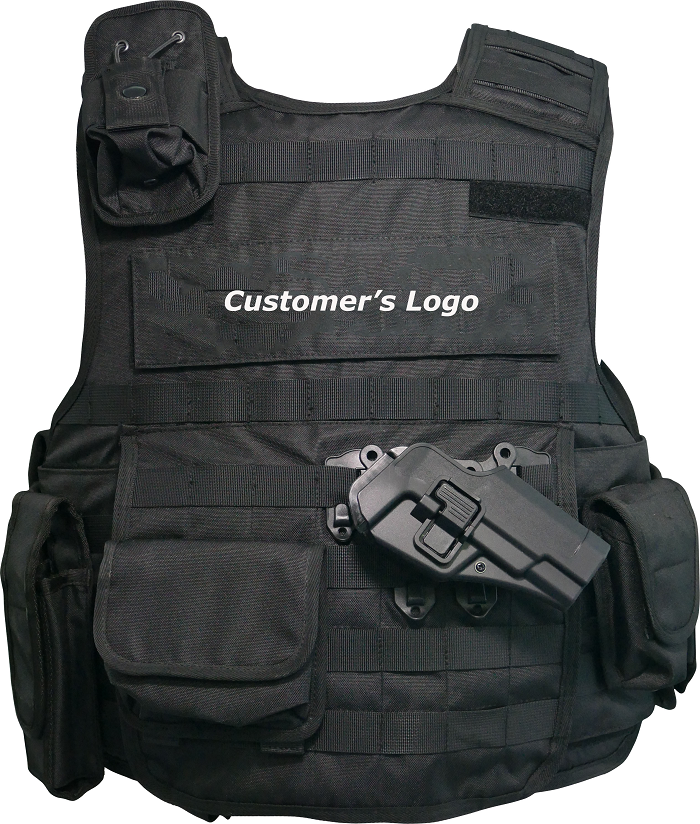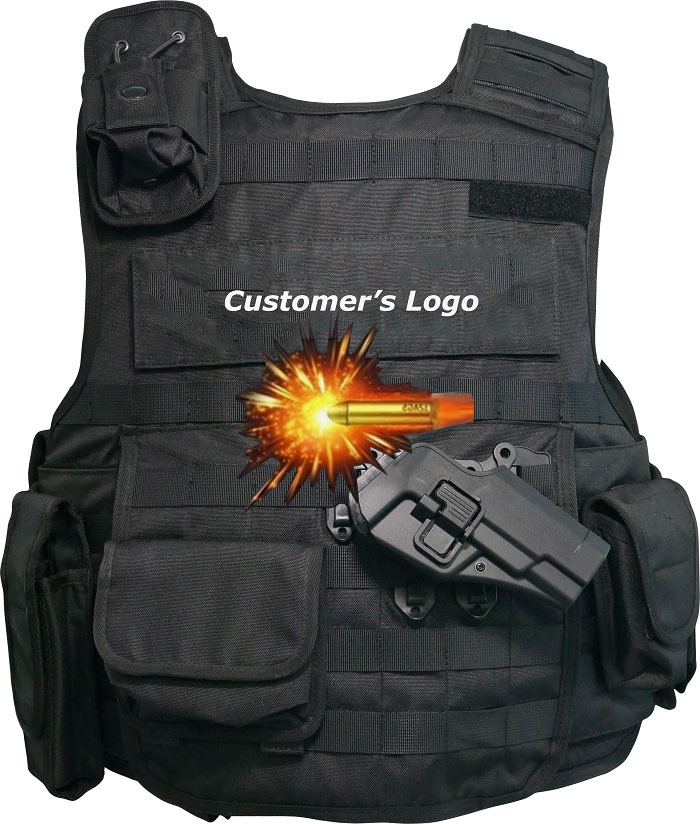 If you don't plan to customized, then we will offer below product to you: ( below product is for the customer who buy 1 set too )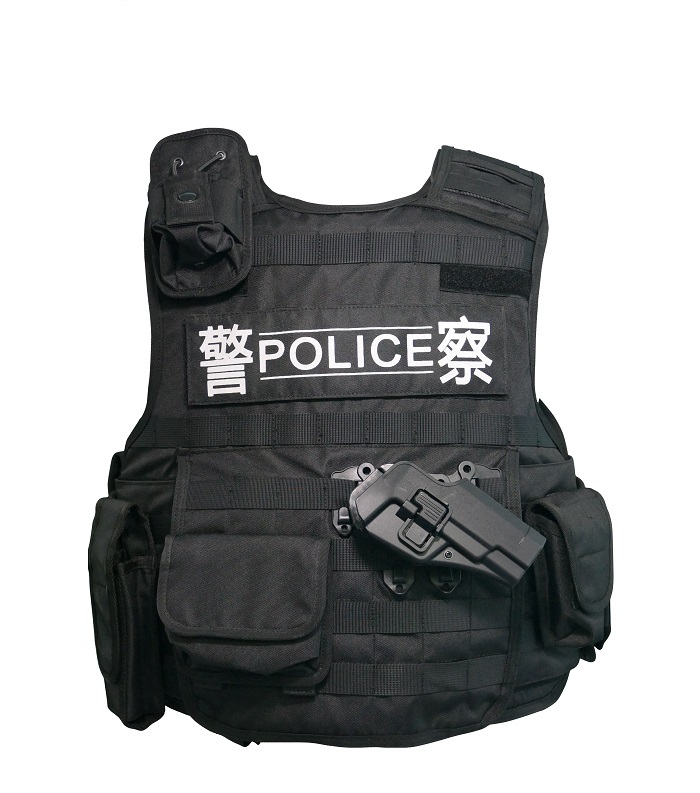 Other Famous people who wear the Body Armor photo: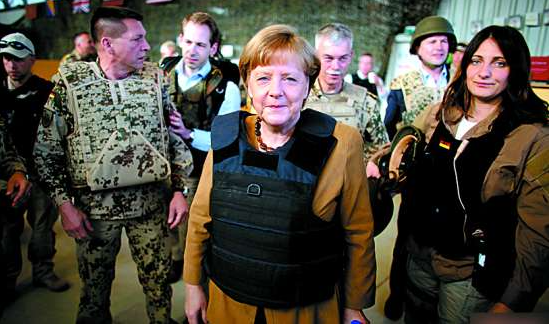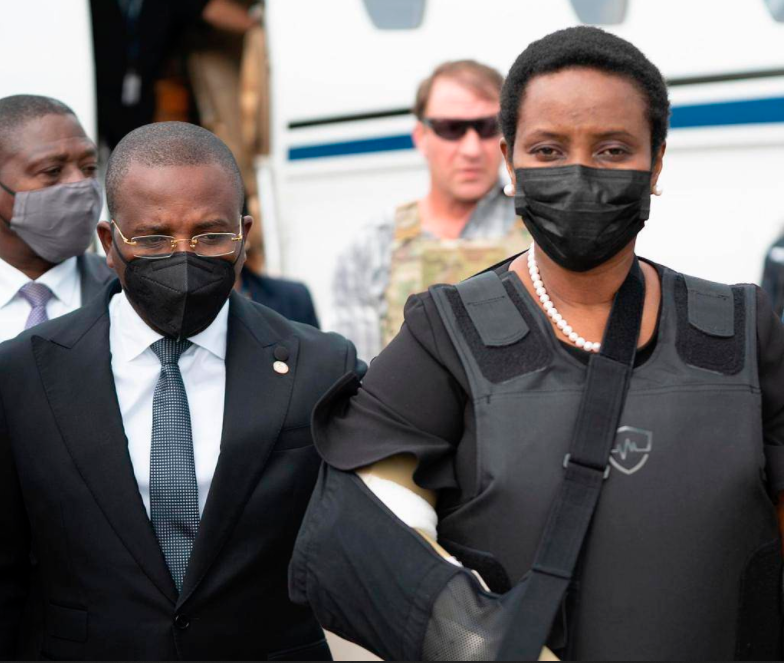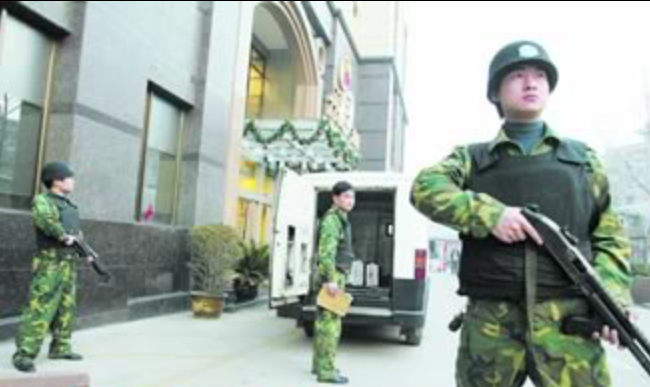 Contact Us:
Contact Person: Mary Ye
Skype: maryye214
Whatsapp: +8613410171939
Email: hketestgroup@gmail.com

BySean BryantSunday, 06 March 2022
I'm very happy with the quality of gear I purchased. Everything is well built. Perfect for protection.
ByJames WheelerSaturday, 05 March 2022
Very comfortable to wear, well balanced.
ByMadan SinghFriday, 21 January 2022
Good quality body armor at a reasonable price!
ByAdam SorellFriday, 14 January 2022
Excellent product ! Keep up the good work and service thank you.
ByDavid PeddieSaturday, 11 December 2021
As a newbie coming into the armed guard occupation, I had to buy my own vest, after looking around on the web and seen how much a vest cost I found bulletsafe vest on line and seen how affordable they were, I ordered one it said 8-12 days I got mine in 8 days, can't wait to wear it I recommend this company to anyone looking for a good vest
ByClint GoodsonWednesday, 08 December 2021
"It seems solidly constructed, easy to put on . The gun could plates into the pockets, and the other pockets will hold bullets or other tools... yes it is a bit heavy. But not as bad as steel plate vests would be. Now as far as sizes, I'm 5'7"" and about 260 pounds. so I went with 2XL. Glad it fits well ."
ByLeon FreerSunday, 05 December 2021
Lightweight yet discrete , I bought another one for my wife! A must to have in the year of pandemic!
ByRutilio solis gomezSunday, 05 December 2021
I love the vest fits perfectly you guys do great work thank you.
ByN GriffithThursday, 02 December 2021
"This body is great for its purpose. My body armor is a little too big on me but the next size down may be too tight. So I am stuck with this one. I will say, it is light and comfortable."
ByJ M GuthrieTuesday, 30 November 2021
"nice stuff fits good wears good very comfortable"
ByTRANSPORTATION HAE-KWANGFriday, 15 October 2021
I purchased the large and it was such a great fit . Now although it may fit great and I don't ever want to find out if it really stops a bullet. I'm hoping to God that it does. I was satisfied with the ratings, and the reviews. I would strongly recommend buying this product if you are an military fans.
ByWendy UsiltonSaturday, 02 October 2021
I've been doing business with these guys for quite some time at least 2 years and they have yet to let me down everything I get is what it's supposed to be the prices are fair and the discounts are helpful as well I highly recommend doing business with this company
ByOmron TullSaturday, 18 September 2021
It is had pass our test. I'm buy it more for my friend later.
Dear Omron Tull: Have a good day. You are very kind friend.
ByLe Minh QuangFriday, 17 September 2021
"Good product at a good price Easy ordering. Good craftmanshiip. Functional design. Completely satisfied."
BySergio PerezThursday, 12 August 2021
I'm could wear in the coat, None one will know that I'd wear a bulletproof vest.
Dear Sergio Perez: Have a good day. Thank you for your feedback, any problem please let us know, and please recommond our products to your friends.
BySamer KakishSunday, 25 July 2021
It is cheaper and high quality bullet proof clothes, It is very useful for us who live in America.
Dear Samer Kakish: Have a good day. Thank you for your feedback, any problem please let us know, and please recommond our products to your friends.
ByJason JurcikSaturday, 19 June 2021
I'm did tested. It is perfect bulletproof clothes for our security man.
Dear Jason Jurcik: Have a good day. You are very kind Boss.