Body Armor Bulletproof Vest Police NIJ Standard Level II bullet protect clothes
View the gun shoot test via YouTube:
https://www.youtube.com/watch?v=gE_5Es3Vz60&t=139s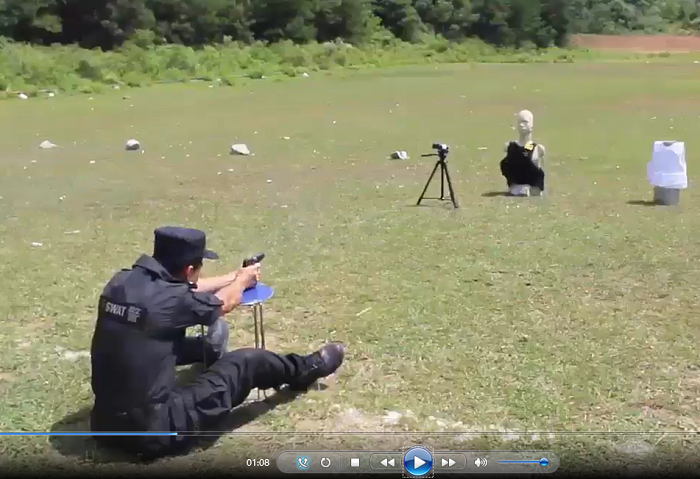 1. Protection level:
NIJ
Level II
( China standard
of "GA 141" )

;
NIJ Standard 0108.01 of USA.
2. Protect bullets: 1951-style 7.62mm pistol bullets (lead core) fired by the domestic, 1954-style 7.62mm pistol;
3. Bulletproof material: domestic ultra-high molecular weight polyethylene weftless fabric;
4. Protection area: 0.25m2; 5. Chip quality: 1.56kg;
5. Maximum concealment and optimal protection area coverage.

Product Description
"Golden Cicada" soft body armor is a series of bulletproof equipment independently developed and registered by the anti-terrorism equipment research and development department of the First Research Institute of the Ministry of Public Security of China. It adopts the internationally leading ultra-high strength and ultra-high modulus heterocyclic aramid composite bullet Material. The raw material has been used in aero engines and rockets with excellent quality. The "Golden Cicada" series of bulletproof vests have broken through the technical barriers of the same foreign materials. It has outstanding advantages such as high strength and high modulus, light weight, good impact resistance, high temperature resistance, flame retardant, and ultraviolet resistance. It has excellent comprehensive performance and is currently in the field of bulletproof mechanics. One of the best high-performance fibers with excellent ballistic performance!
Performance characteristics
The "Golden Cicada" series of bulletproof vests are also the lightest and thinnest among the same level of bulletproof vests in China. It not only reduces weight by more than 30%, but also has excellent performance in thickness and softness. The body fits very well and has very Excellent fitting properties! It is China's milestone progress in the field of single police bulletproof!
Bulletproof rating

Protect Bullet gun type

Bullet muzzle velocity((m/s)

Chip weight

(m/s)

Chip thickness(mm)

Second Level

1954 Year 7.62mm gun with 1951 Year Lead bullet

455±10

≤1.08kg

≤5.0
Future:
1. Protection level: Second Level of "GA 141";
2. Protective bullets: 1951-style 7.62mm pistol bullets (lead core) fired by the domestic 1954-style 7.62mm pistol;
3. Bulletproof material: China aramid Ⅲ latitude cloth;
4. Protection area: 0.25m2;
5. Chip quality: 1.3kg;
What is a bulletproof vest and how to choose the best one for your needs?
Bulletproof vests have been in use for more than a hundred years. During the period between World War I and II, American body armor was made from overcoats where metal plates were interwoven with canvas to make the material bullet resistant from any opposing fire.
Body armor can save your life in dangerous situations. Whether you're a police officer, security guard or just an ordinary citizen who wants to stay protected, body armor is the way to go. Plates and vests are designed to stop bullets, so it's extremely important that you get one of good quality.
Take some time to think about which features would be most beneficial for your specific needs before making a purchase. We can help figure out what type of protection suits your lifestyle and budget, with so many options available these days, let us help you find perfect carrier for you. For even more guidance on how to find the best body armor for you, contact our team today!
Customized products with LOGO or no Logo: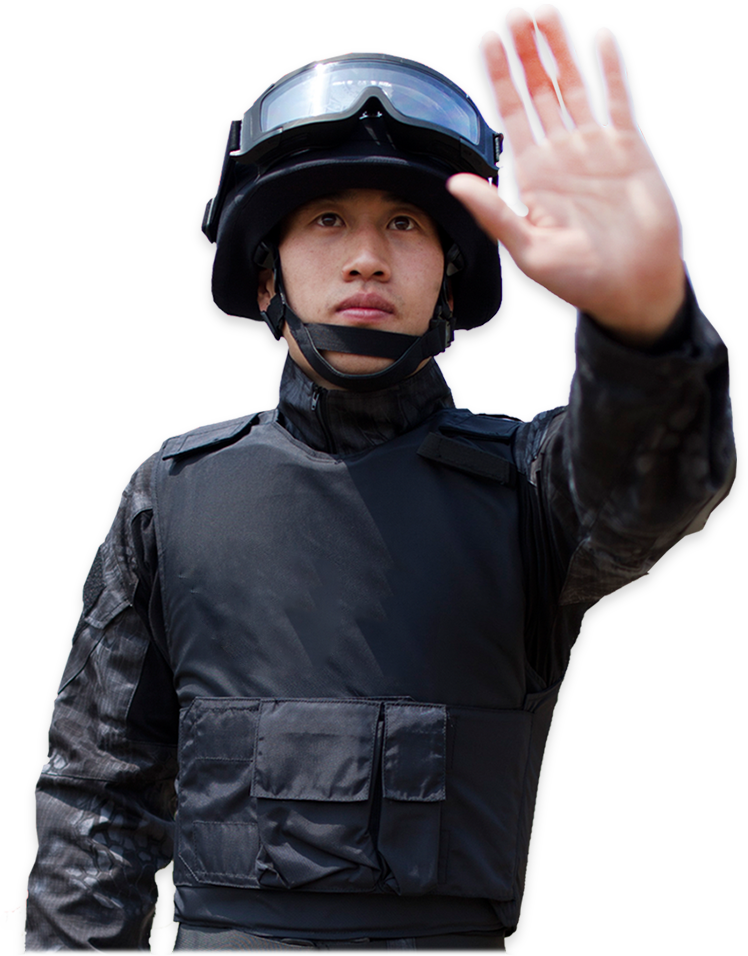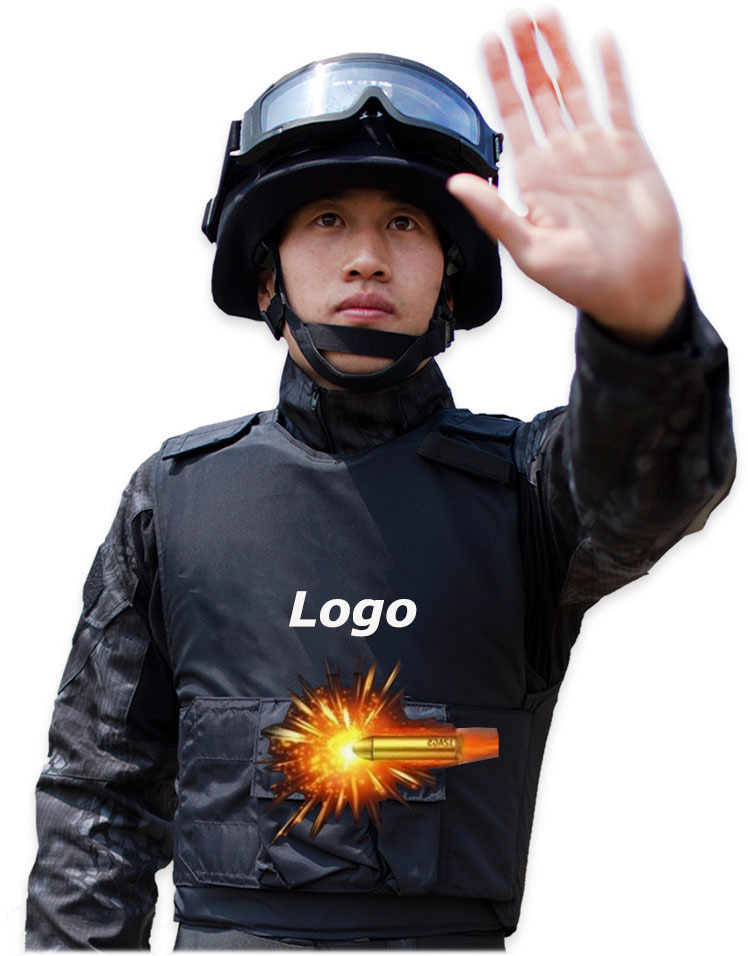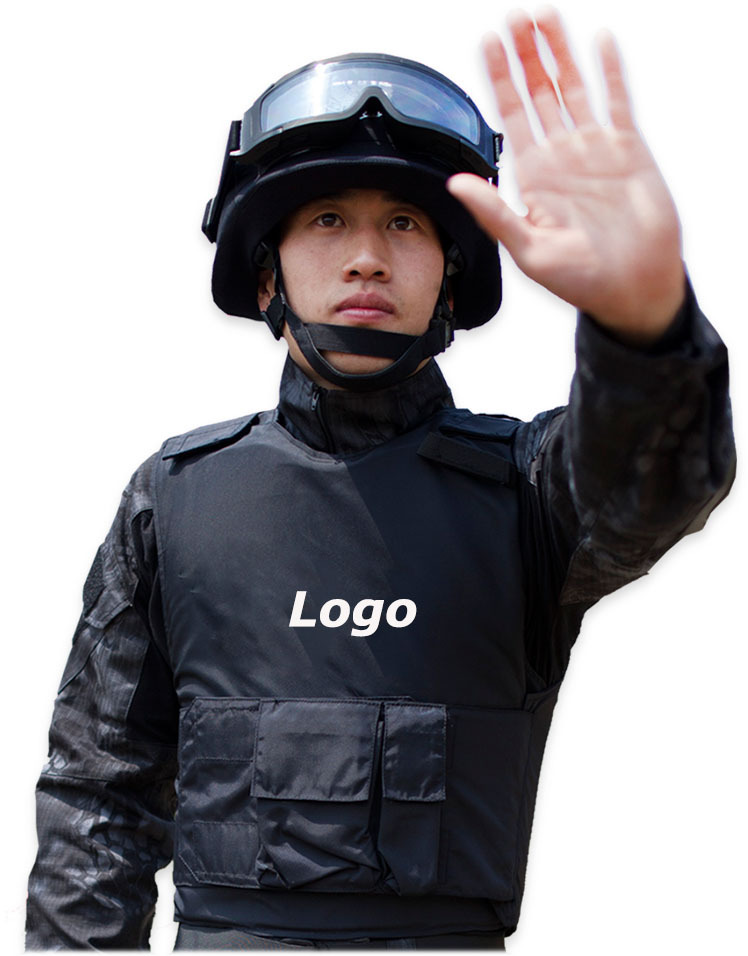 If you don't plan to customized, then we will offer below product to you: ( below product is for the customer who buy 1 set too )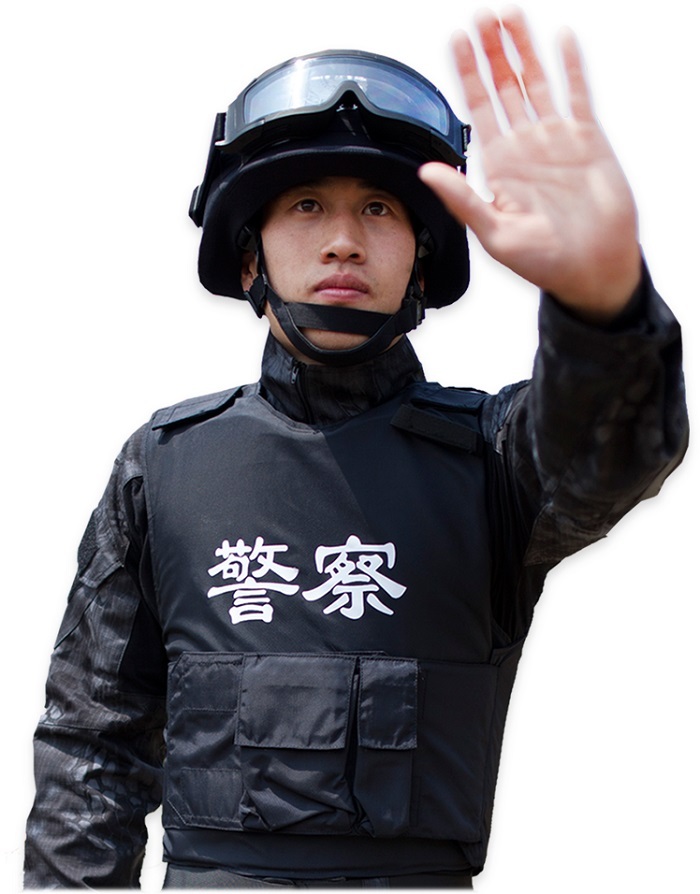 Other Famous people who wear the Body Armor photo: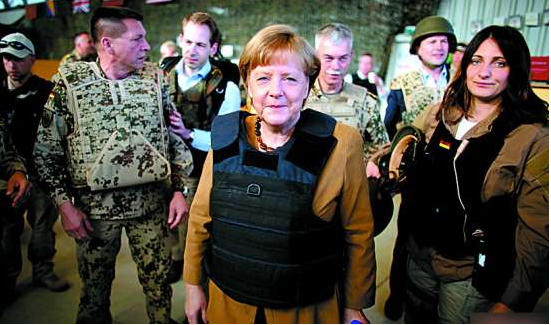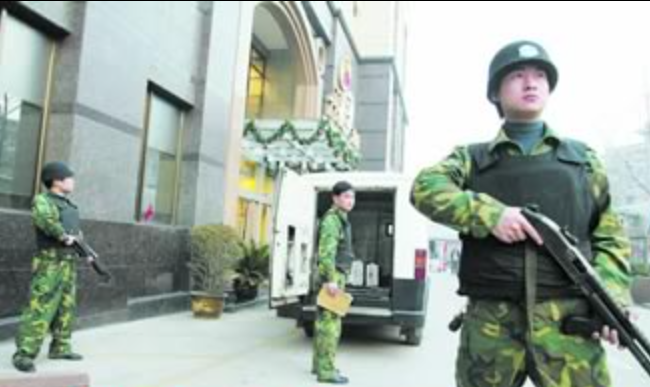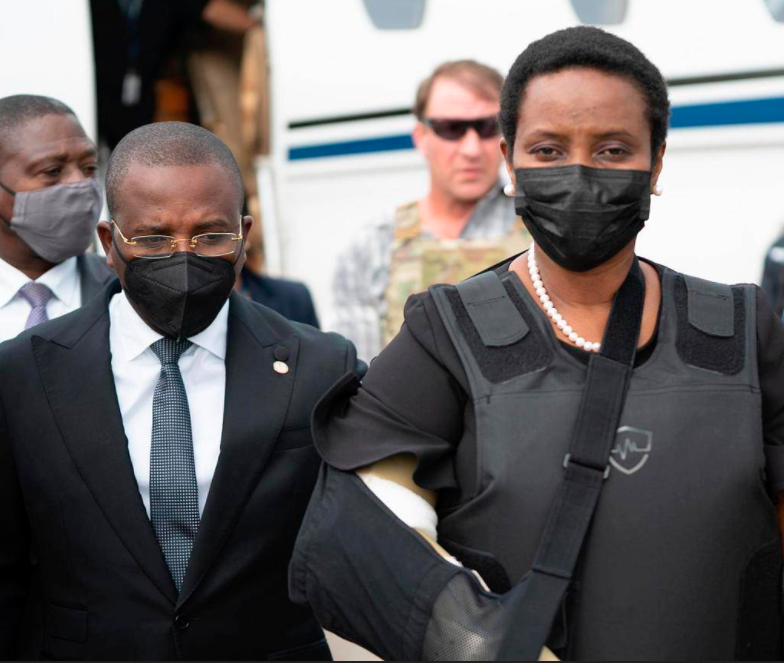 Contact Us:
Contact Person: Mary Ye
Skype: maryye214
Whatsapp: +8613410171939
Email: hketestgroup@gmail.com

ByThomas CrockerSaturday, 12 March 2022
"I'm not disappointed ""I must admit, when making this purchase, I was scared because their sell other products too. BUT one of the reasons I went fwd with this purchased was due the Brand. I'm had search this Brand, then I'm find out it is a supplier for the police and military too. After I'm get the body armor, I presumed the quality as good as they supply to the military and police Dept."
ByAmni SecurityTuesday, 08 March 2022
Thank you for providing me with an outstanding product. This vest and it's ballistics protection is outstanding. The carrier is comfortable and practical
ByHumberto HernandezSunday, 06 March 2022
Excellent product and the quality is top notch. I received exactly what I ordered with fast shipping.
ByIbrahim AlkuwariSaturday, 05 March 2022
Excellent quality, solid construction. More comfortable than other brands I've owned. Very pleased with purchase.
ByHamad AlmstsharSaturday, 22 January 2022
Great product!! Shipped super fast!
ByEric Garcia RiberaSaturday, 15 January 2022
Received these in 7 days from order date. Fit my carrier perfectly. When wearing my jacket with both plates in the weight distribution is awesome and comfortable.
ByPeter NotermansFriday, 07 January 2022
Thanks for the Great Product. Having served in the military and law enforcement I have some knowledge of a quality product. In the uncertain world that we live in today this is a great and affordable investment. Better to have it and not need it than to not have and need it.
ByDeclan BrosnanWednesday, 22 December 2021
I own this vest and can Proudly say that I feel safe going to my Private Security job wearing my vest, I also have the ballistic plate, Thank God and Bulletproof I've not had to use them. I recommend these vest to anyone in the LawEnForcement field. After showing my vest to some of the Police Officers that I know, they say my vest is a hellofalot better than the ones their department issues.
ByNicolas LamyWednesday, 15 December 2021
Vest looks nice. Is it just the best or does this come with the soft body plates as well.
Byvictor martinezSunday, 12 December 2021
I just received my bulletproof vest in the mail today and I can I tell you what it is perfect from the fit to the quality of the product. I extremely satisfied. I can't wait to use it. Also shipping was fast I got it in ten days flat and I'm from South Louisiana.
ByTryzeil JosephSaturday, 11 December 2021
I don't care about comfort this vest stop bullets . If you have been shot before you will understand what I'm talking about. The main thing is you want it to stop bullets it's better to go home at night than to be comfortable.
Byluis reyesTuesday, 07 December 2021
My vest arrived a week before their estimated shipping date! The sizing chart is accurate, the vest fits really well, I am looking forward to breaking in the fit. Best price on the market!
ByKelsey NeufeldSunday, 05 December 2021
Great product, lightweight, comfortable, and does not shift around your body while standing or walking like conventional vests do. Highly recommend.
ByMichael SampsonSaturday, 04 December 2021
Perfect fit, doesn't constrict movement and not too noticeable or heavy. Great product!
ByBarbara BeuningFriday, 26 November 2021
"Decent fit 5'7, ~190lbs. Purchased medium; okay fit. Quality ok. Already been shot test to prove effectiveness."
ByJeremy WardynskiThursday, 11 November 2021
"Luv the product The best money I ever spent"
ByKristopher Kearnan LeitchMonday, 25 October 2021
I have been looking for some time for a company that made a quality product like your products could resist the gun shot. I was glad to find that the quality product was much to my satisfaction thank you very much I will do business with you in the future thank you.
ByMikael EdstrandThursday, 16 September 2021
"on time great vest I was very pleased with the vest, and been telling other people how nice it felt on me, and I fill more safe and confident now, I've been giving your name to all my friends, I will be back for more ."
ByPhilip Yaw OseiFriday, 20 August 2021
"Fits well- very inconspicuous and promptly delivered. thank you!"
ByLucky BaloyiSaturday, 17 July 2021
Great product at an affordable price! Staff is very helpful with questions and quick to get back to you. Im very pleased!